Sarah, thanks for your like; bad weather + cakes= unbreakable bond 🙂
Yes, it's raining here; what about there in London?
Cheers, Mirna
ragutoo.com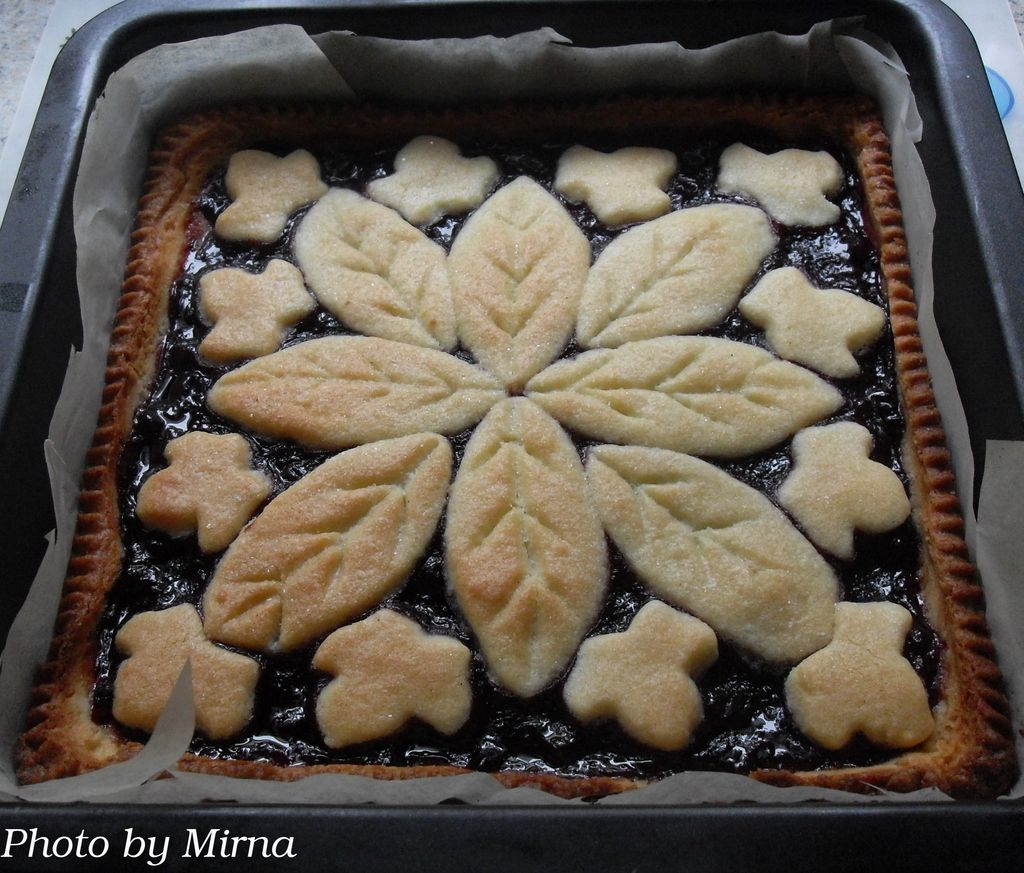 Jam tart
Serves 8
Ingredients
Flour 250 g
*Powdered sugar 125 g
Butter 125 g
Eggs 50 g (usually 1 + egg yolk)
Baking powder 1 g (organic)
Vanilla natural essence or lemon zest (1 organic lemon)
Salt
Sugar free jam, here I used mixed berry jam, choose your favorite fruits.
Method
Cut the butter into small pieces.
Put flour into a mixing bowl with butter, vanilla (or lemon), mix, then add powdered sugar, eggs, salt and baking powder.
Mix until dough is formed. Allow to stand at least 30 minutes in the fridge.
Preheat the oven at 338° F.
Line a pan with parchment paper.
Roll out your dough (keep 1/4 for decorations) on a flat surface and place down into a (9-inch) pie pan and press down along the bottom and all sides. Pierce the dough by using a fork. Cover with parchment paper and use some dried…
View original post 135 more words